Here are 16 superior-product innovative ideas for denim used by top brands in the market..
Idea 1
Develop a high-performance denim fabric with enhanced breathability and moisture-wicking properties, offering superior comfort for customers.
Tencel denim fabric is a great example of innovative ideas for denim. It's a blend of Tencel fibers and cotton, known for its softness, breathability, and moisture-wicking properties. Tencel fibers have excellent moisture absorption capabilities, enabling Tencel denim fabrics to wick moisture away from the skin efficiently, keeping the wearer dry and comfortable
Idea 2
Integrate smart technology into denim products, such as sensors that collect body measurements, providing a personalized fit and enhancing the overall product experience.
Levi's Commuter x Google Jacquard project is a prime example of integrating smart technology into denim. The project involved creating denim with touch-sensitive technology woven into parts of the fabric, allowing users to answer calls and control music just by touching the denim
Idea 3
Utilize innovative dyeing techniques to create denim with vibrant and long-lasting colors, ensuring the product remains visually appealing even after multiple washes.
Cone Denim has developed a new color system called Dye-Namic, which applies color through overdye, saving 92% water compared to traditional overdye methods
Idea 4
Incorporate sustainable materials and manufacturing processes into denim production, creating environmentally friendly products that resonate with eco-conscious consumers. This is one of the most commonly used innovative ideas of denim these days.
Invest in clean technologies for denim production to align with the growing emphasis on sustainability. Explore the use of biodegradable synthetics and bio elastomers in the fiber stage of denim production to create more sustainable denim.
Consider alternatives to cotton, such as hemp, linen, or man-made alternatives like lyocells (Tencel and Micromodal), to reduce water consumption. Utilize recycled fibers, such as Refibra, a type of Tencel made from waste material from manufacturing processes, to avoid consuming new resources.
When fresh cotton is necessary, opt for sustainable alternatives like organic or Better Cotton Initiative (BCI) cotton.
Idea 5
Design denim with built-in UV protection, safeguarding wearers from harmful sun rays and differentiating the product in the market.
UV protection is a common feature in outdoor and sportswear clothing. It's feasible that this technology could be applied to denim.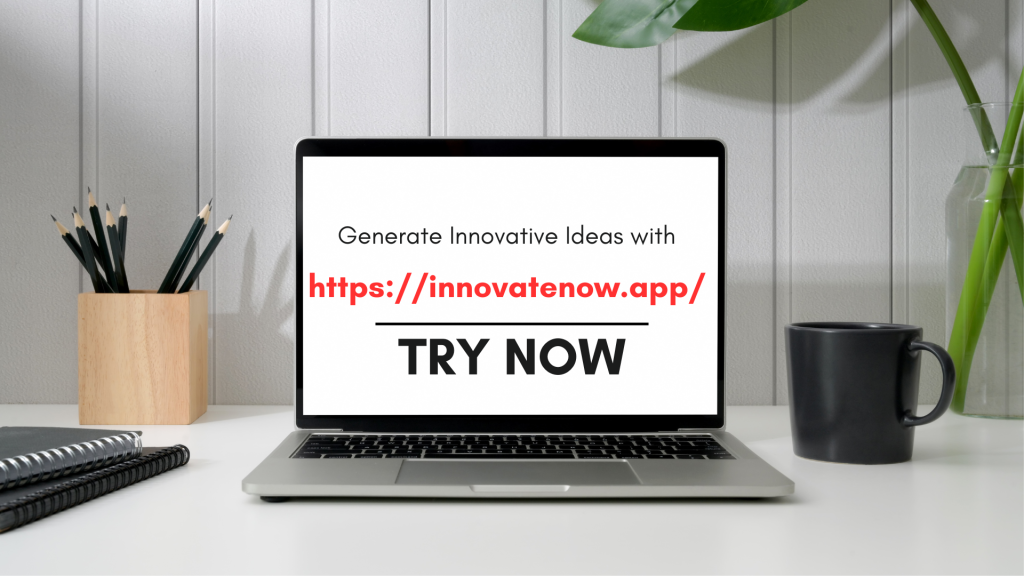 Idea 6
Create denim garments with embedded compression technology, improving blood circulation and providing support for better posture, making the product attractive to health-conscious individuals.
Good American's Good Legs Skinny Mega Compression Jeans are designed with a form-hugging fit from waist to ankle, providing a sleek silhouette that's both timeless and sexy. These jeans offer exceptional stretch and shape retention, ensuring a comfortable fit that moves with you throughout the day
Idea 7
Innovate denim by infusing antibacterial properties, reducing odor-causing bacteria and enhancing hygiene, particularly beneficial for active individuals.
Cone Denim has partnered with Noble Biomaterials to develop a new denim fabric using Noble's Ionic+ technology, which inhibits the growth of bacteria and microbes on the surface of fabric. This technology helps jeans remain clean and odor-free, thus reducing the need for frequent washing
Idea 8
Introduce denim with smart stretch and recovery capabilities, ensuring the product retains its shape and offers unparalleled comfort throughout the day.
Stretch denim fabric is a type of denim that incorporates elastic or spandex fibers into the fabric. The addition of elastic fibers provides flexibility and better shape retention, allowing the fabric to stretch and restore its original shape
Idea 9
Explore the use of advanced materials, such as graphene, in denim production, resulting in fabric with high strength and thermal conductivity properties, revolutionizing the industry.
The use of advanced materials like graphene in textile production is a growing area of research and development
Idea 10
Develop denim products with self-cleaning or stain-resistant properties, minimizing the need for frequent washing and enhancing durability, saving time and resources for consumers.
Cone Denim's Self-Clean Jean utilizes Ionic+ technology, which uses positively charged ions found in nature to disrupt the growth of microbes on the fabric, promoting self-cleaning to eliminate odors. The performance lasts the lifetime of the garment, resulting in fewer needed washings and reduced water consumption and energy use
Idea 11
Use high-performance fibres such as Cordura, Kevlar and Dyneema with cotton to get a fabric that looks and feels like denim but with a lot of added strength.
Artistic Milliners is the longest running authorised mill to use Cordura, which they've been working with since 2010.
Idea 12
Get variety of looks and the hand feel of denim through spinning innovation. Explore core spinning with different components to develop stretch denim with natural fading capabilities. Invest in designing and controlling the slubbiness of the yarn in both ring and open-end spinning to enhance the texture and appearance of denim. Utilize recent advancements to turn very fine yarn into coarser yarn, achieving the authentic look of denim with a softer feel.
Idea 13
Explore sustainable dyeing techniques. Consider using pre-reduced indigo dyeing instead of powder indigo. This method, such as the Crystal Clear dyeing technique, can save significant amounts of water, use 70% fewer chemicals, and is salt-free.
Explore nitrogen dyeing, which slows down oxidation and accelerates the dyestuff's penetration into yarns. This method, exemplified by Candiani's N-Denim, can reduce water and chemical consumption.
Consider dyeing with less indigo penetration to reduce resource consumption in the garment finishing stage.
Look into innovations like foaming and spray dyeing, which can save considerable amounts of water. The foam dyeing process uses foam instead of water to carry the dye or chemicals over the fabric, reducing water usage by up to 75%.
Idea 14
Explore Knitted Denim: Knitted denim is a new innovation in the denim industry. It's a non-woven fabric that offers a high level of comfort. However, it doesn't have the traditional look of woven denim, which could be a consideration for true denim lovers. The next level of knitted denim is circular knits, which are completely seamless. This could be an area for further exploration and innovation in the denim industry
Idea 15
Consider Smart Finishes and Chemicals: Utilize smart finishes and chemicals in the denim finishing process to reduce resource consumption and improve sustainability.
Explore Foam Coatings: Investigate the use of foam coatings in denim finishing to enhance the fabric's properties and reduce environmental impact.
Implement Ozone Finishing: Consider using ozone finishing for denim fabrics to reduce water and chemical usage while maintaining the desired aesthetics and functionality.
Experiment with Coating, Bonding, and Tinting: Try different techniques like coating, bonding, and tinting to combine different substrates or add new aesthetics and functionality to denim fabrics1.
Adopt Ammonia Finishing: Look into ammonia finishing, which uses ammonia gas to reduce water and chemical consumption in the denim finishing process, although it can be expensive
Idea 16
Implement technologies to reduce consumption of water, electricity, and chemicals in the garment finishing stage of making jeans. This is also one of the most common innovative ideas for denim.
Utilize laser technology in the laundry processes of denim production. Collaborate with companies like Jeanología and Tonello for pre-washing with laser technology.